Welcome to RTW Vans & Conversions, started in July 2016 we have quickly become the one stop shop for VW Transporter vans. We offer everything from Maintenance, Upgrades, Conversions, Van Sales and Part Sales.
While it is predominately VW Transporter that most of our work is focused on, we do work on all makes and models of vehicle. So any questions please feel free to contact us.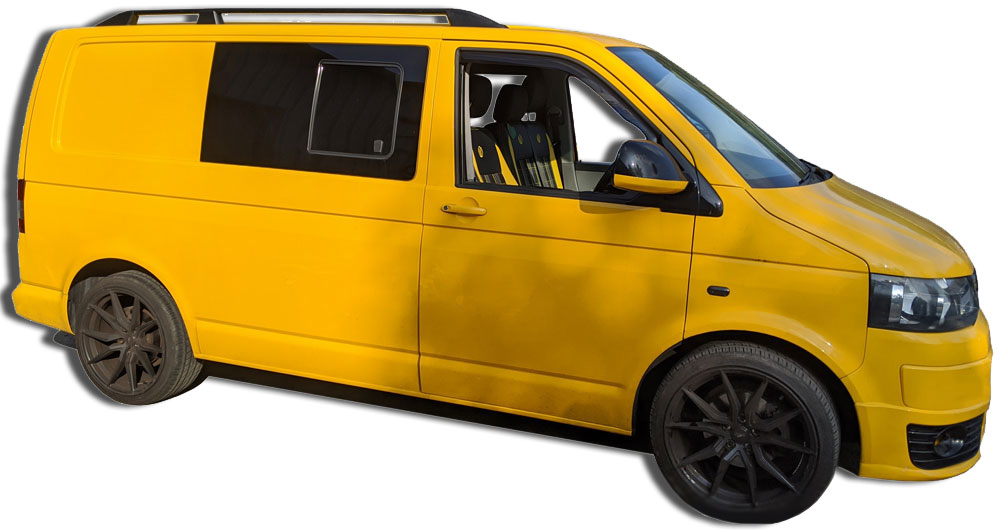 Van Services from our garage
Looking to order some parts? Here you will find a selection of parts you can order through our website, we have a selection of products from Service Kits to Rock & Roll beds. Most items come with free next day delivery to Mainland UK.
Fancy getting your van converted? Here you can find our van conversion Price List, it is detailed enough to pick and choose the items you want for your conversion. Each item is priced individually, this way you know what you are getting for your money with no hidden costs!
Want to ensure your van is kept in a healthy condition? Here you can find our van maintenance information, we have introduced our own RTW Service schedules, similar to VW to ensure your van is kept in tip top condition. We only use Genuine parts so you keep your manufacture warranty intact!
Looking to upgrade your van? Here you can find our Van Upgrade section, we offer everything in the way of upgrades, including items such as Suspension, Bodykits, Multi Function Wheels, Cruise Control, the list is endless!
Please take a time to view our portfolio of work, of van conversions, camper installs and upgrades.
I have been using Andy for all things Transporter-wise. He is reliable, trustworthy and very knowledgeable. I wouldn't take my beloved van anywhere. 5 stars!!
Awesome service, used Andrew for a few years now and always get a great service very reliable really knowledgeable of his work and always willing to help!! Highly recommended
We had our T5 campervan in with Andy and his team over the summer to do a number of jobs; servicing, replace EGR, new water pump and cambelt, cruise control retrofit, sound system install, BCM upgrade, tailgate electrics, light installs, etc. Andy worked tirelessly during a very difficult period to get all the jobs done and for an extremely reasonable price. Great guy, great team, great work and great value for money, thanks!
Let's discuss your project
Leave your contact details and we will contact you for a detailed consultation.